I've been reading China Mieville's Kraken this week – a book made for me if ever there was one – and so my writing lately has been stranger than usual. I have not had time to do a set of fifty word stories, so these two are a little longer. I think they still qualify as tiny fiction – or perhaps its big cousin, flash fiction.
Mieville is an extraordinary writer. I had forgotten how much I love stories where not everything is explained, where you don't truly know what's going on, where anything can happen, when minute observation of detail (and familiar British settings) enlivens every scene. Kraken is disturbing and compelling in equal measure. I wonder if Mieville shares my love of a bottled weirdity. I'll never forget that odd little museum in Lagos, Portugal, full of glass-jar specimens of what their Victorian collector called freaks of nature. (Or maybe it never existed – extensive googling cannot find it – and it was 20 years ago – but still. The most similar thing I can find is this, in London, to which I have never been.)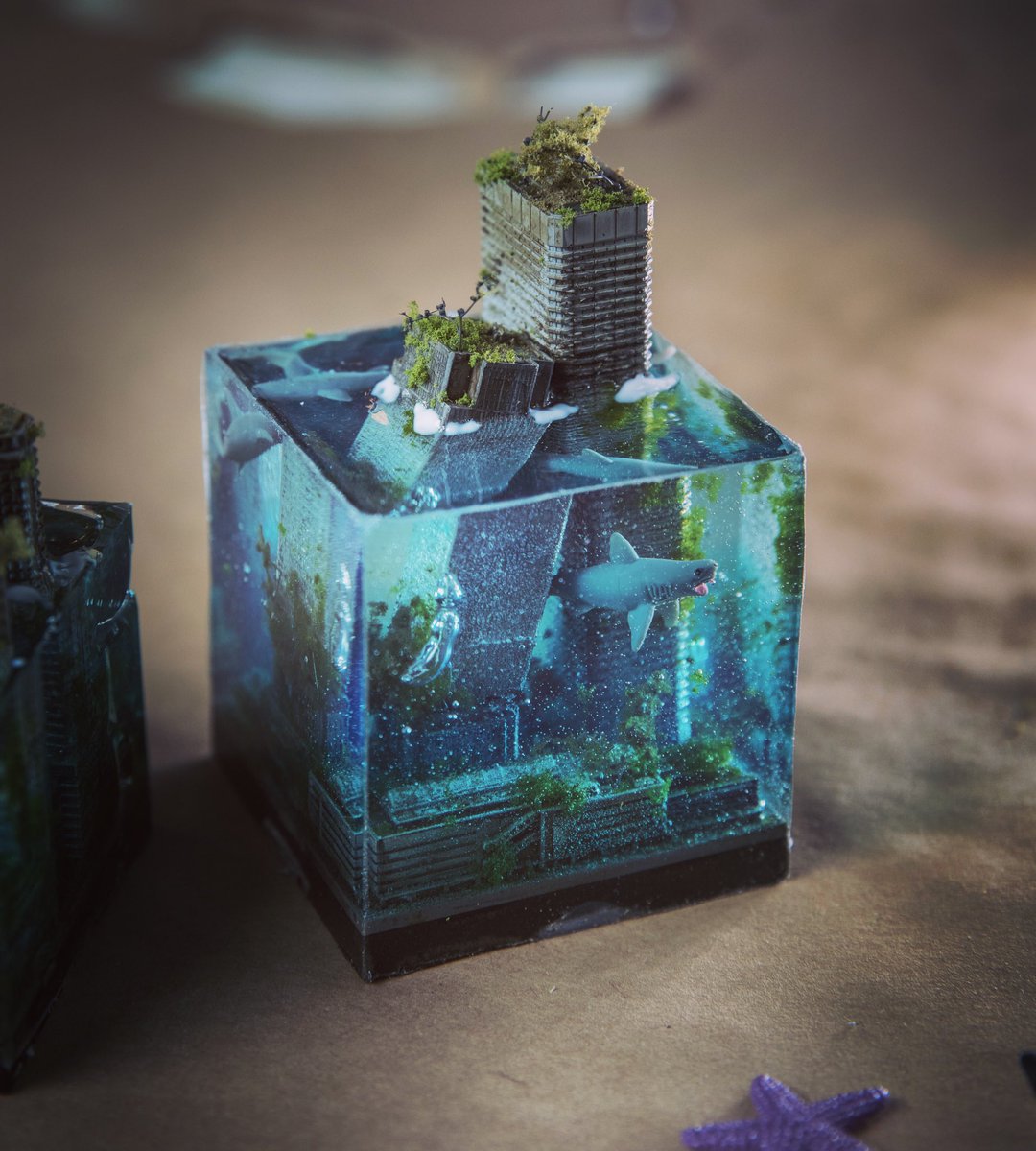 Things in jars hold a special fascination for me, I don't know why. It's somehow related to plastic souvenir snowstorms and marbles with what look like tiny worlds inside and those dioramas you created at school out of a shoebox, although these amazing dioramas are more beautiful (and bizarre, check out the frogs.)
I have a particular love for ocean dioramas such as this one on the right: (Credit to Norman Chan of tested.com)  What is it about a 3D slice of ocean that gives me the chills? I don't know but I keep coming back to them, trying to work it out. Pinterest has many galleries of sea dioramas, one of which I link to below.
Enough of tiny things captured in resin. Here are this week's fics, flash fiction rather than fifty-worders, as mentioned. Let me know what you think!
Next a little tale about the little folk.
What do you think? Should I do more flash fiction for my regular Friday fic slot? And what about dioramas – fascinating bits of art, or slightly creepy renditions of the world? Let me know in the comments!